Vince Carone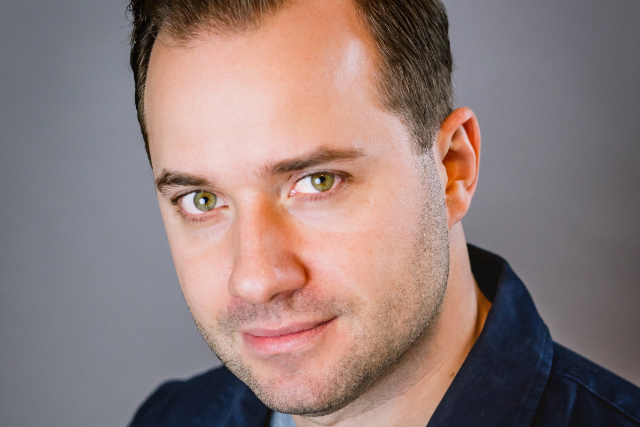 Vince Carone isn't the type of person to sit back and wait for fame to find him.
For 19 years, this Chicago-based comedian has been in the comedy trenches, touring the Midwest and beyond. He has played every club, one-nighter, bar, restaurant and Moose lodge within a 500 mile radius of the Windy City and he's got the scars to prove it. He's taken his lumps, smiled and asked for more. He developed a powerful stage presence and material that kills in all environments. He became a laugh-making machine with no contemporary equal.
Vince is fast talking, frenetic and frustrated. He has a quick-witted, fast-paced style that envelops you with an avalanche of punchlines that never stop. He is chaotic, cathartic and a complainer. But the deeper he delves into his show the more you relate to him, root for him, and feel his pain just as he relives it, night after night. That's Vince's greatest gift, his ability to instantly connect with the everyman (and every woman). He sees the absurdities of the world and he rallies against them. Vince says the things on stage you would only dare to speak in a mumbling, hushed tone when no one else was within earshot.
Vince is a hero to the blue collar, put upon American.
He's married. He has kids. And he's trying to figure it all out. He strips back the illusions of happily ever after and til death do you part. He is self-deprecating and honest to a fault. Life isn't all sunshine and roses. It's a constant struggle to keep it together while the world burns around him. It's a picket fence in a suburb on the outskirts of Hell. And coming from Vince, it's downright hilarious.
Vince has been seen on TBS and heard on Chicago's Mancow in the Morning radio show, WGN Radio, and the syndicated Bob & Tom show. He has been seen on the internet hit, "So You Have a Girlfriend". He has released 5 hour long comedy albums and he runs a podcast called "Peek Behind the Curtain". This guy hits on all cylinders.
He was the winner of the "Best of the Midwest" Competition at last year's Gilda's Laughfest. He placed 3rd at the 2017 Laughlin Comedy Festival. He has also appeared at the Asheville Comedy Festival, Dubuque 10k, and the AV Comedy Festival. He never misses an opportunity to challenge himself or get his comedy out to new and diverse audiences.
Vince has opened for a rogue's gallery of comedy greats. So many, in fact, it's impossible to list them all here. He has shared the stage with Dave Attell, Christopher Titus, Kevin Pollak, Billy Gardell, John Pinette, Tommy Davidson, Bobby Slayton, and Kathleen Madigan, just to name a few.
Vince's show is filled with genuine, heartfelt laughs. He's fast, he's furious and he is funny. It's not just a wild ride. It's a journey. It's a whirlwind of ranting, raving, and refreshing material. No matter the price, Vince Carone is worth the admission.
Events
Performance Date
Performance Name
Performance Info
Performance Notes
Performance tickets