Mike Faverman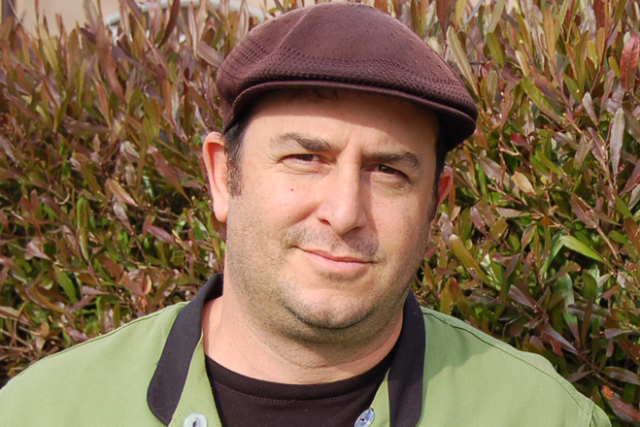 Since 1999, Mike Faverman has been touring globally as a stand-up comedian. He has worked every major comedy club, college and theater that the country has to offer as well as being featured on AXS' Live at Gotham, Showtime's, Live Nude Comedy, NESN's, NESN Comedy All Stars, Wealth TV's, Boomer Show and Playboy TV's Night Calls just to mention a few. He is also a staple at the most famous comedy club in the world, The World Famous Comedy Store, where he performs regularly when he is not on the road touring. He is definitely one of the fastest rising stars in comedy today.

Mike has also been in several feature films, he plays an audio engineer in Marcus Nispel's, BACKMASK, He plays Oliver, a hollywood producer, in SHE AND I, by Lydia Green and just recently scored the lead role in Trancas International Film's maker of the Halloween franchise), PSYCHIC KILLER as Detective Sam Bloom. He was also a guest star on SULLIVAN AND SONS on TBS and he played Bob in the film LITTLE BIT OF LAUGHTER across from Barry Boswick.

Mike Faverman has also been directing films, shorts, TV Pilots and commercials for the last 7 years as he created the hilarious TV Pilot, Reel Funny, The Punchline, Roasted, Open Knife, Recipe for Disaster, Attitude Adjusters and many many more. Mike has also written and directed commercials for Southwest Airline, Go Daddy and Doritos. Highlander Films and Dark Sky Pictures have helped Mike develop ideas for their company and looking for other projects to attach Mike to in the future. His comedic timing and awareness makes him a rare breed of comedic talent in Hollywood.

Mike also created, produced and stars in a comedy cooking DVD series and live performance called Mac and The Big Cheese (MBC). MBC is currently on a national tour with 5 full sponsors helping market the brands of several multi million dollar corporations. Mike has a best selling comedy cookbook that is in stores all around the globe published by Andrews McMeel Publishing in Kansas City. MBC has been featured on TruTV, Travel Channel, WGN, NPR's Splendid Table as well as the nationally syndicated radio show, Bob and Tom. They have also been featured on hundreds of local affiliates around the country as well.

Mike is a versatile and dynamic performer and visionary. Everything he touches turns to funny. You may see his work on Mikefaverman.com, UltimateOutdoorCooking.com, Youtube, FunnyorDie and or live at all major comedy club around the country.
Events
Performance Date
Performance Name
Performance Info
Performance Notes
Performance tickets